Welcome to the SDIA SPRING programs
San Diego Ice Arena's 13th Annual SUPER LEAGUE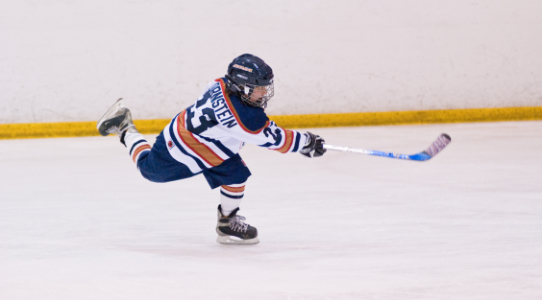 Open to Tournament and Travel Players
All Divisions B-AAA
Squirt-Bantam/High School
One High Intensity Coach-Controlled Game Per Week*
Open to Players from All Rinks

All Games will take place at the San Diego Ice Arena
(Bring a light and dark jersey to each game)

Squirts (2011-2012): Mondays 6:40 PM
PeeWees (2009-2010): Mondays 7:50 PM
Bantam/HS (2008 and older): Wednesdays 8:45 PM
*There will be some bye weeks due to holidays and special on-ice events

(Bring a light and dark jersey to each game)


Super League 2021
REGISTER HERE
San Diego Ice Arena's 3 on 3 Hockey Training.
From mini-mites to the NHL, small arena games are being implemented to foster speed, agility, creativity, and most importantly, involvement in the game.

Playing on a smaller surface with fewer players allows everyone more opportunities to make plays, develop skills, and have more fun.
In 3-on-3 games, players will handle the puck and skate as much as three regular 5-on-5 games -- More shots, more passing, more fun! Open to Players from All Rinks and levels.


READ MORE
REGISTER HERE
San Diego SCAHA Pre-Select training for all SCAHA or Tournament players that want to get ready for next season SCAHA or Tournament Hockey.

Open to all SCAHA & Potential SCAHA Players, Squirt-Bantam. Advanced Training by SCAHA Coaches April 11 - July 25
Open to Players from
All Rinks.
Cost $430

Squirts: Sundays 1:00pm
PeeWees: Thursdays 7:50pm
Bantam/HS: Wednesdays 8:45pm

SCAHA CAMP 2021
REGISTER HERE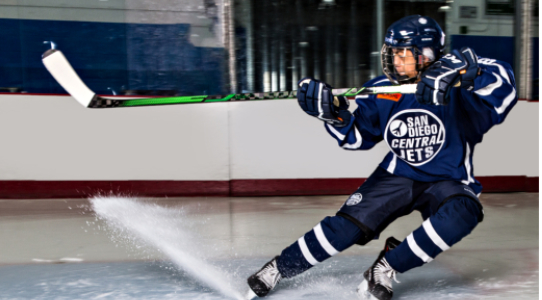 SDIA is now offering a High School Prep Program that focuses
on skill development for high school players who are looking to
play in San Diego's Anaheim Ducks High School Hockey
League, or SCAHA.
This program is open to varsity and junior
varsity level players with birth years 2007-2003.
The sessions will be Mondays or Thursdays at 9 PM, and will include many high intensity, advanced scrimmages at SDIA and other ADHSHL League rinks. Sign up online or at the SDIA Pro Shop.
Space is limited..
Sign up online or at the SDIA Pro Shop.
APRIL 5 - July26
Cost $400 per session.



SDIA HS Prep PDF
REGISTER HERE
Mite Advanced training Monday 5:30 PM
April 5 - July 26
Cost $425
The focus of the program will be on skill development, game concepts, and skating.
Skill Development: Edges, Skating mechanics, Transitional skating, Backwards, Crossovers

Overspeed and Quick feet skating drills

Game situations and concepts- learn how to utilize skating and puck skills in a game setting. It's crucial for young hockey players to learn how to play with and without the puck.

Small area games and Scrimmages

shooting, puckhandling, skating form.
Run By Travel and Tournament Coaches
advanced Mite Training Flyer PDF
REGISTER HERE
San Diego Selects is much more than just a spring hockey organization. Operating in its own facility, featuring an NHL size rink, we develop our players on and off the ice. Focusing on the different stages of a young athlete, our program helps educate and develop the players to reach their full potential.
With an extensive history of skill development, the San Diego Selects are a continuation of the Scaha players and former Tournament players.
This program has produced a number of top players.
Many of our players have also gone on to receive hockey scholarships.
Our highly reputable coaches have an extensive background in hockey development which includes playing professional hockey, coaching, and instructing at an elite level.
Join the San Diego Selects become the best you can be.
San Diego Selects
Spring Hockey Teams
Play in up to fourTournaments over spring and summer
Open to all players
All Levels
Divisions will be
Mite
Squirt
Peewee
Bantam
High school
WE ARE SPRING HOCKEY