Welcome to San Diego Ice Arena
A FUN & LEARN CENTER
San Diego Ice Arena is located in the heart of San Diego (Mira Mesa) and has been serving the community for over 34 years. We offer a variety of programs like Birthday Parties, Skating School, Hockey, Figure Skating and Public Sessions
Our Mission
To WOW our customers with a remarkable experience when visiting San Diego Ice Arena
Voted #1 Hang Out For Tweens And Teens on Friday Nights!
https://www.sandiegofamily.com/
Now available, online registration! Please click on the link below to sign up for:
Adult/Youth hockey

Birthday Parties
---
Online Schedule 
View SDIA's new online SCHEDULE which links to our computer software for the most up to date information
Schedule Changes
Freestyle Sessions Cancelled
Wednesday 10/29/2014
4:45 am - 5:30 am - Cancelled
5:30 am - 6:15 am - Cancelled
6:15 am - 7:00 am - Cancelled
7:15 am - 8:00 am - Cancelled
On Site Partners
Jazzercise (Mira Mesa)
(858)695-1503
This e-mail address is being protected from spambots. You need JavaScript enabled to view it
Blastin' Moves Zumba
Motu Nehenehe Polynesian Dancers
(858)272-MOTU(6688)
This e-mail address is being protected from spambots. You need JavaScript enabled to view it
Dr. Deniz Argagan
(619)807-6571
SDIA is pleased to announce we have a specialist in sports injuries and prevention on hand to serve the skating community. Dr Deniz Armagan has moved to California recently from New York. His expertise involves areas such as working with multiple populations in the medical field consisting of Orthopedics, Neurological, Post-Surgical, Pediatric, and top level athletes. He is certified in Therapeutic Taping and believes in Comprehensive Holistic and Scientifc Approach when treating his patient/clients. He is affiliated with Cedar Sinai Hospital and Spine Center and have taught several times at Sharp Hospital.
23rd Annual Holiday Show
An American Christmas on Ice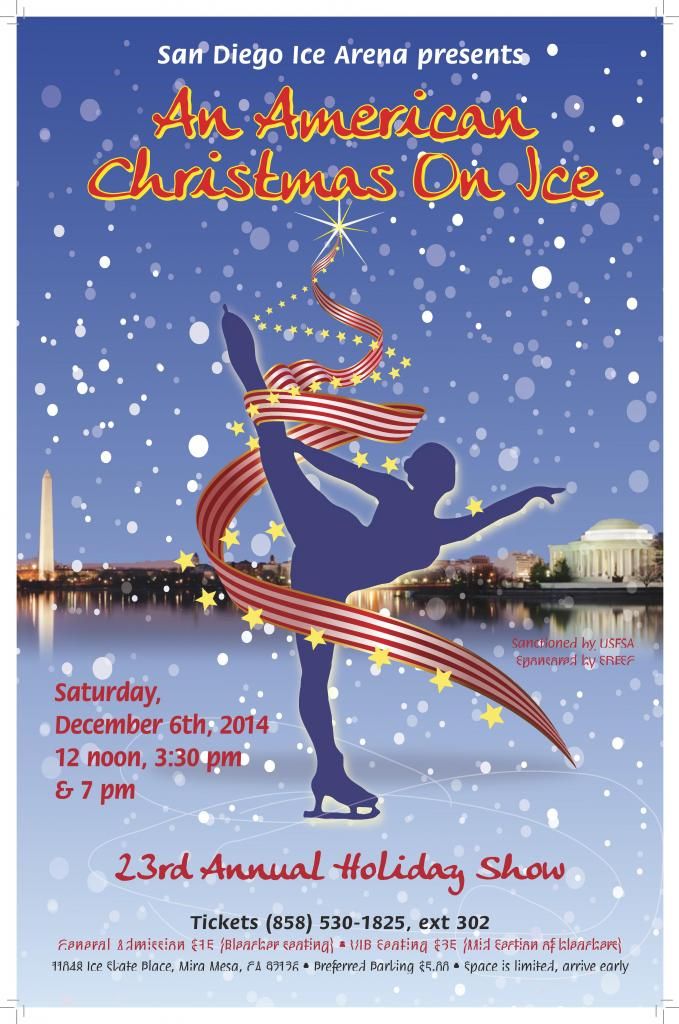 Saturday December 6th. 2014
12pm, 3:30pm, 7pm