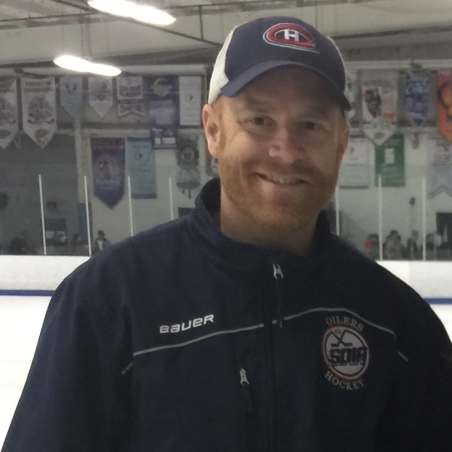 Dave Craft
Dave Craft is originally from Fredericton, New Brunswick, Canada – home to NHL greats Willie O'Ree and Danny Grant.
He learned to skate at a young age on frozen ponds where he found his passion for the game.
Dave played competitive youth hockey in Fredericton, through Midget AAA eventually being coached by NHL legend Danny Grant. Highlights included playing in the Air Canada Cup and the MAC's Midget AAA world invitational tournament.
While some of his teammates moved onto professional hockey careers, Dave pursued his PhD in Chemistry at the University of Alberta.
It didn't take long for Dave's passion for the game to develop into ways to give back to the sport.  He refereed for 10 years, all levels from Mites to AAA Midget hockey, in both the Alberta and Nova Scotia Associations.  
Five years ago Dave relocated to San Diego for work with his wife and two sons who all participate in the SDIA programs.
His wife, Janelle is a Senior professional skating coach and both his boys play SCAHA travel hockey.
Having been a player and referee there was one last aspect of the game to pursue so he started helping out with his older sons' team and enjoyed being on the bench.
He has been the head coach for 8UA, 10UBB, and currently coaches the San Diego Oilers 10UA.
His teams have found success early through teamwork and strong work ethic. His coaching philosophy is BEST – Better Every Single Time- as he challenges his teams and players to grow and strive for excellence every day.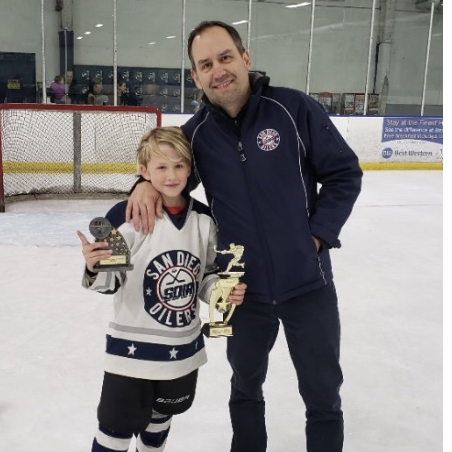 Dave Toth
Coach Dave Toth grew up playing youth hockey in Ontario and Alberta before relocating to British Columbia to play Midget AAA & Junior B. Dave's passion/obsession for hockey has continued on to men's league hockey, owning a hockey themed pub, and now coaching 8u, 10u, 12u as a Level 4 certified coach.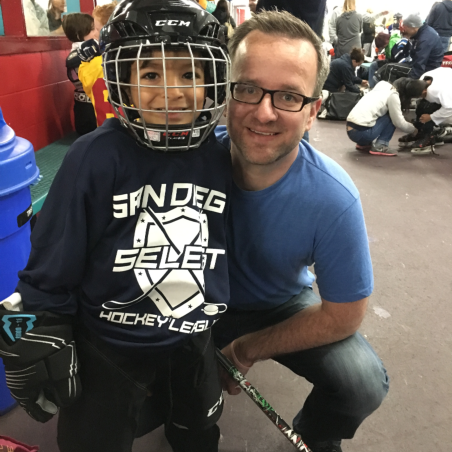 Dave Munsch
Born in Prior Lake MN, Dave began his hockey career on the lake in his backyard at the age of 3.  After his family's move to San Diego at the age of 12, he continued his hockey life right here at SDIA as a member of the then San Diego Hawks. 
Dave continued with the hawks until midgets w.  In his second season playing Midgets  the team won the state and pacific district championships at the Midget AA level. 
He concluded his hockey career at the University of Arizona.