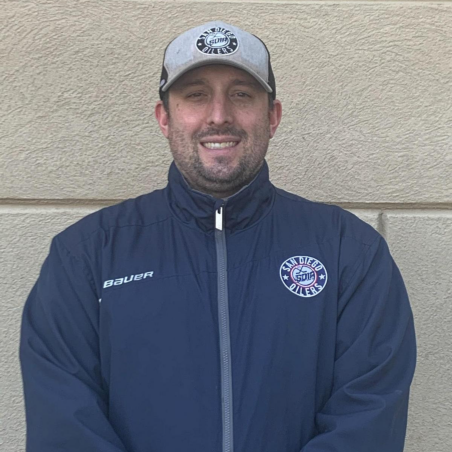 BRETT SCHRADER
Grew up playing soccer, baseball, golf, lacrosse, basketball, roller and ice hockey on Long Island, NY.
Over the past 6 years I have been Involved in coaching football, baseball, lacrosse and hockey.
I have spent the last 4 years at SDIA as an assistant coach soaking in as much hockey coaching knowledge as possible from the many great volunteer coaches we have- earning a level 3 USA hockey coaching certification in the process.
Coaching is just as much about teaching life lessons as it is about the X's and 0's/skill development.
Looking forward to putting together a strong 2009 birth year group.