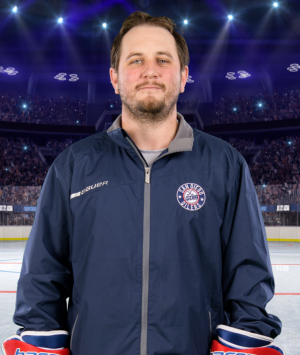 Adam York
Position
Adam York grew up in Davis, CA playing roller hockey.  
In 2002, he moved to San Diego where he joined the SDSU Club Ice Hockey team.  
He became the SDSU Ice Hockey Team President while taking the team to back-to-back ACHA National championship tournaments. 
Growing up in Davis playing roller hockey and playing ice hockey at SDSU, Adam was coached by SDIA legendary coach David Hough.

Adam joined the Mites coaches at SDIA in 2020. Adam brings a positive and enthusiastic attitude to player and team development. When not playing or coaching, Adam enjoys Homebrewing and traveling with his family.