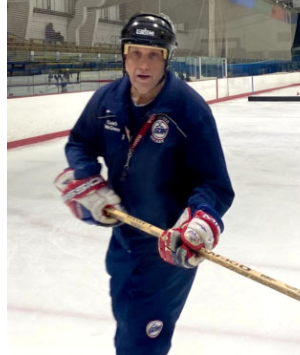 Bob Green
Sr.Coach
Bob Green was born in Montreal, Quebec, Canada, and has been coaching all different levels of hockey for over 40 years.
He grew up playing and coaching hockey in Montreal and moved to California in 1992 in hopes of bringing his coaching knowledge to San Diego.

Bob has coached from in-house mites to high school travel teams across all different rinks in San Diego.
The first rink he started coaching at, proud to say, was SDIA and returned to coaching there after all the years of his coaching experience.

Currently, he coaches the in-house bantams in hopes of
teaching the kids not just about the game but about life.
It's all about fun with Coach Bob!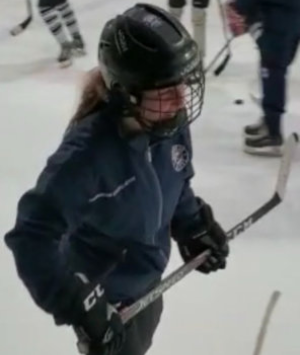 Rebecca Green
Sr.Coach
Rebecca Green grew up playing hockey at SDIA as well as around other rinks in San Diego. 
During her high school years, she played travel hockey for the LA Lions and eventually returned to SDIA in hopes of following in her dad's footsteps and coach. 
Her future goals of coaching are to get more girls involved in the sport of hockey and eventually coach an all-girls team.
 Currently, Rebecca plays adult hockey at SDIA and is an assistant coach for her dad who is the head coach for the in-house bantams. She hopes to be a role model for young girls out there who love the game as much as she does and reminds them that it is all about having fun.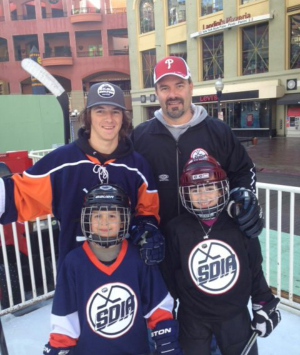 Miles Kaplan
Sr.Coach
I was born in Milwaukee, WI
I grew up in both Racine, WI and Millville NJ playing Football and Hockey.
In 1983 I graduated from Racine Horlick High School and I left for Marine Corps boot camp that very same day at 17 years old.
I was honorably discharged from the USMC in 1989.
I started playing and refereeing at SDIA back in the early 90's. I started coaching at Iceoplex in the early 2000's and joined the SDIA Coaching Team a couple of years later.
My wife and I have 5 awesome kids and 3 of them have the passion for hockey.
Some of the best times in my life have been enjoyed here and involved doing things with my Hockey Family here at San Diego Ice Arena.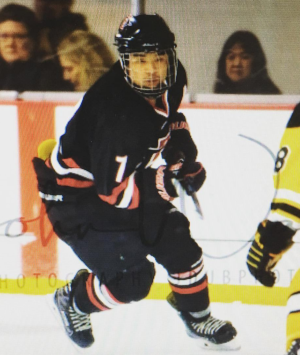 Anthony Mata
Sr.Coach
Anthony Mata grew up playing hockey at the age of 7.
He played most of his youth league at SDIA until going to SDSU to play college hockey. Anthony Mata started coaching Peewee B in 2019.
He continues to help kids and grow the passion of the game.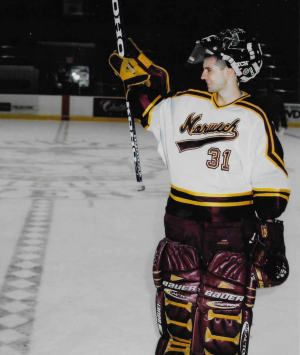 Ziga Ivanic
Goalie Coach
Ziga played hockey as a goalie in Europe, Canada and the US. He grew up playing hockey in Slovenia, Europe winning national championships at various levels and competed in European championship on the national team.
After playing one year of professional hockey in Europe, as a 16 year old he moved to Vancouver, Canada to play in the Canadian Junior A Hockey League.
After 4 years of playing in Canada he received a scholarship to play US College Division 3 hockey at Norwich University in Vermont.
His team won a national championship in 2000 (2nd in 2002, 3rd in 1999) and he graduated as a valedictorian of his class with a degree in mechanical engineering.
He ran a goalie school in Slovenia during summers and was a goalie coach for MIT during graduate studies.
He moved to San Diego 5 years ago and works as a professional engineer on transportation electrification. His 10 year old son Luka is a goalie and a player and a 7 year old daughter Nina is a figure skater at SDIA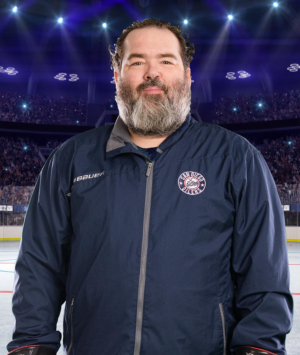 Matt Taylor
Sr.Coach
These travel hockey years would fuel my personal development and my life.
After high school I moved to Houston Texas to start college and played in many different adult men's league programs throughout the city. During those years in Texas I played on D4-D6 teams.
I moved to California a few years later and continued to play men's leagues, pickup hockey, and roller hockey in San Diego.
My son and I are finishing our third season at SDIA in the Oilers Mite 8U program. I have volunteered on Mites 2 in 2019 & Mites 1 in 2020 with Coach Mike Langridge as his Assistant Coach.
In the fall of 2020 I started as Head Coach of the Mites 6 team. The 2020-2021 has been a blast and I look forward to the growth and development of each player in the 8U and beyond at SDIA!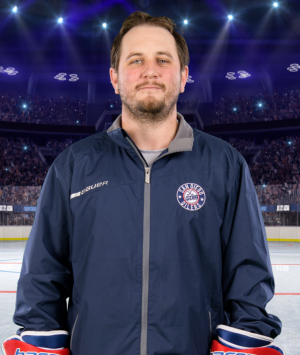 Adam York
Sr.Coach
Adam York grew up in Davis, CA playing roller hockey.  
In 2002, he moved to San Diego where he joined the SDSU Club Ice Hockey team.  
He became the SDSU Ice Hockey Team President while taking the team to back-to-back ACHA National championship tournaments. 
Growing up in Davis playing roller hockey and playing ice hockey at SDSU, Adam was coached by SDIA legendary coach David Hough.

Adam joined the Mites coaches at SDIA in 2020. Adam brings a positive and enthusiastic attitude to player and team development. When not playing or coaching, Adam enjoys Homebrewing and traveling with his family.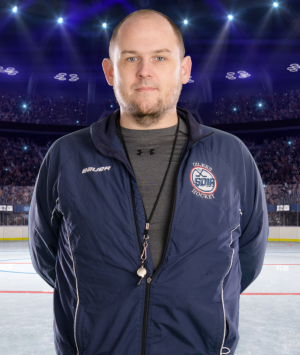 Eric Titterud
Sr.Coach
Eric started coaching at SDIA in 2010 with the mini mites and has since gone on to coach on various teams at the mite, squirt, peewee, and high school levels.
In 2019-2020, he was named the San Diego Hockey Community Member of the Year for his efforts with the Learn to Play, minimites, and squirt programs.
He is currently a Level 4 coach in USA Hockey and leads a squirt house team and the Saturday Learn to Play class.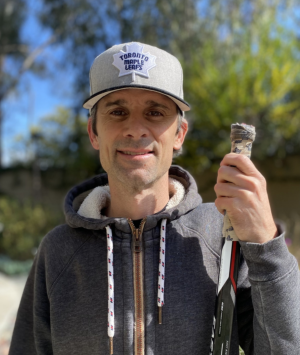 Todd Wees
Sr.Coach
Coach Todd Wees grew-up in Ontario, Canada where he played AAA and AA hockey during elementary, middle, and high school. Playing at the highest level of youth hockey instilled the commitment and skill set required to be a successful competitive hockey player.
Moving to California after graduating high school, Todd later picked-up where he left off by participating in hockey programs in the Lake Tahoe area, eventually introducing the sport to his son through the local winter/spring outdoor leagues.
Todd's love for and understanding of the sport, combined with his kind, very approachable demeanor make him natural for assisting any youth hockey program. He is very happy to be involved with his son at a top-notch, family-oriented program like SDIA.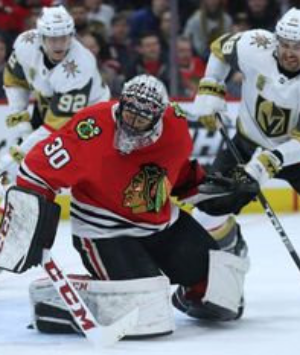 Jeff Glass
Sr.Coach
My name is Jeff Glass and I am excited to get to know everyone.
Currently, I am the goalie coach for the San Diego Gulls, AHL affiliate of the NHL's Anaheim Ducks.
During my time playing hockey around the world and as high as the NHL level, I have mentored younger players to strengthen the teams I played for.
With my passion for goaltending, mentorship and seeing the next generation of talent thrive, I have built a reputation that exhibits both unparalleled abilities to help goaltenders reach their potential and a dedication to helping others excel.
This led me to start Jeff Glass Goaltending to help young goalies reach their potential.
I am excited to begin working with all the young goalies in the San Diego area.