Learn To Skate Classes

Summer Semester
Sept. 20th thru Dec. 11th, 2021

Be part of the SDIA Figure Skating Team



Join Anytime!
Learn To Skate Classes
Tot Classes
(4 to 5 years of age)
Tuesday
Wednesday
Friday
Saturday

4:15pm
5:00pm
4:15pm
12:15pm
Youth Classes
(6 years of age and up)

Tuesday
Wednesday
Friday
Sat

5:00pm
5:00pm
5:00pm
12:15pm
Adult Classes
Tuesday
Saturday
6:10pm
12:15pm
Hockey Classes

Learn to Play Hockey
Hockey Power Skating


Saturday
Hockey Power Skating

Specialty Classes Available
Spins
Harness/Jumps
Stroking (Int. thru Power)….
Synchronized Skating
Production


Saturday
Saturday
Saturday
Saturday
Wednesday
Ballet
Friday
Additional Skating School Classes are available on Tuesdays, Wednesdays, Fridays and Saturdays.

Classes
Tot Classes (4-5 years)= $204.00
Youth & Adult Classes = $204.00
(Prices are based on a 12 week semester = $17.00 per week)
Prices will be pro-rated at the time of registration.
Skate rental included for all Starter & P/A levels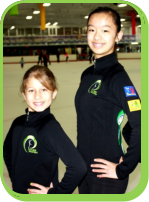 Be part of the
SDIA Figure Skating Team

Skating School Semester Schedule
Tuesday - Sept. 20th thru Dec. 11th, 2021
| Time | Class | Instructor |
| --- | --- | --- |
| 4:15pm | Tot Pre Alpha | Madison |
| | Tot Alpha/Beta | Mia |
| 4:45pm | Ice Resurface | |
| 5:00pm | 6-12 Starter | Clara/Kevin/Danielle/Tia |
| | 6-12 Pre Alpha | Connie/Grace |
| | 6-12 Alpha | Kimberly/Mia |
| | 6-12 Beta | Elaina/Aaron |
| | 6-12 Gamma | Karyl/Madison |
| | 6-12 Delta | James/Alex |
| 5:30pm | Break | |
| 5:35pm | Freestyle 1 | Karyl/Danielle |
| | Freestyle 2 | Connie/Madison |
| | Freestyle 3 | Mia/Aaron |
| | Freestyle 4 | Clara/Tia |
| | Freestyle 5&6 | James/Grace |
| | Production/Theater | Justin/Kimberly |
| 6:05pm | Break | |
| 6:10pm | Adult Starter | Connie/Danielle |
| | Adult P/A-Beta | Karyl/Mia |
| | Adult Gam/Delta | James/Aaron |
| | Adult Freestyle | Elaina/Kimberly |
| | Ad Dance/Moves | Kevin |
Wednesday - Sept. 20th thru Dec. 11th, 2021
| Time | Class | Instructor |
| --- | --- | --- |
| 5:00pm | Tot Starter 4/5 yrs. | Chea/Kimberly/Jami |
| | Tot Pre Alpha | Elaina/Madison |
| | Tot Alpha-Gamma | Kristin |
| | 6-12 Starter | Katy/Karyl/Aaron |
| | 6-12 Pre Alpha | Connie/Danielle |
| | 6-12 Alpha | Kevin/Tia |
| | 6-12 Beta | Mia/Alex |
| 5:30pm | Break | |
| 5:35pm | 6-12 Gamma | Karyl |
| | 6-12 Delta | Connie/Alex |
| | Freestyle 1 | Katy/Madison |
| | Freestyle 2 | Kimberly |
| | Freestyle 3&4 | Kristin/Aaron |
| | Freestyle 5&6 | Chea/Tia |
| | Jump Start | Elaina/Mia |
Friday - Sept. 20th thru Dec. 11th, 2021
| Time | Class | Instructor |
| --- | --- | --- |
| 4:15pm | Tot Pre Alpha | Jonina |
| | Tot Alpha/Beta | Madison |
| 4:45pm | Ice Resurface | |
| 5:00pm | 6-12 Starter | Connie/Madison |
| | 6-12 Pre Alpha | Danielle/Jonina |
| | 6-12 Alpha | Claire/Sofia |
| | 6-12 Beta | Mia |
| | 6-12 Gamma | James/Grace |
| | 6-12 Delta | Kimberly |
| 5:30pm | Break | |
| | Freestyle 1 | Danielle |
| | Freestyle 2 | Claire/Sofia |
| | Freestyle 3 | James/Jonina |
| | Freestyle 4 | Kimberly |
| | Freestyle 5&6 | Mia/Grace |
| | Prod./Theater Skills | Connie/Madison |
| | Hockey Pwr. Skating | Craig |
Saturday- Sept. 20th thru Dec. 11th, 2021
| Time | Class | Instructor |
| --- | --- | --- |
| 7:55am | Pre Juv. Synchro 1&2 | Nicole/Victoria B |
| 8:45am | Preliminary Synchro 1&2 | Nicole/Victoria B |
| 9:40am | Ice Resurface & Break | |
| | Freestyle 1&2 | Claire |
| | Freestyle 3 | Jami |
| | Freestyle 4 | Mia |
| | Freestyle 5 | Elaina |
| | Freestyle 6 & Above | James |
| 10:20am | Break | |
| 10:25am | Harness/Jumps | Jami/James/Elaina |
| | Spins 1 & 2 | Jessica/Claire |
| | Adv. Dance/Moves | Karyl/Kimberly |
| | Mini Mites | Craig |
| 10:55am | Break | |
| 11:00am | Intermediate & Advanced Stroking | Jami/Jessica/Mia |
| | Learn to Play Hockey | Craig |
| 11:30am | Ice Resurface | |
| 11:40am | 6-12 Pre Alpha | Jessica/Sara/Madison |
| | 6-12 Alpha | Mia/Tia |
| | 6-12 Beta | Claire/Sofia |
| | 6-12 Gamma | Kimberly/Megan |
| | 6-12 Delta | Karyl |
| | Ad. P/A /Delta | James/Elaina/Jami |
| 12:10pm | Break | |
| 12:15pm | Tot Starter (4/5 yrs Only) | Jessica/Kimberly/Kristen |
| | Tot Pre Alpha | Elaina/Tia/Mia/Madison |
| | Tot Alpha/Beta | Claire/Sofia/Amber |
| | 6-12 Starter | Jami/Sara/Megan/Victoria |
| | Adult Starter | James/Karyl/Kevin |
•A Class Lesson Once a Week  – All Skating School classes are 30 min. in length.
•Make-up Classes  – Make up privileges available anytime during the current semester.
•Free Public Sessions  – Students will have unlimited public sessions to practice on each semester.
•Grading –  Students are graded regularly, enabling advancement when necessary.
•Merit Testing  Students receive buttons and ribbons for their skating accomplishments.
•Certificate of Completion –   Presented to all students at the end of their course. They will receive a certificate and instructor recommendation for the next course.
•Recitals –  Recitals are conducted at the end of the semester giving students the opportunity to perform for family and friends.
•Discounts  – Generous Discounts are available during each semester for Military (must show ID in Sports Shop.), Additional family members and Multiple classes