Learn To Skate Classes

Fall Semester


September 18th,

2023 – December 16th, 2023



Be part of the SDIA Figure Skating Team



Join Anytime!
Learn To Skate Classes
Tot Classes
(4 to 5 years of age)
Wednesday
Friday
Saturday

5:00pm
4:15pm
12:15pm
Youth Classes
(6 years of age and up)

Tuesday
Wednesday
Friday
Sat

5:00pm
5:00pm
5:00pm
12:15pm
Adult Classes
Tuesday
Saturday
6:10pm
12:15pm
Hockey Classes

Hockey Power Skating
Learn to Play Hockey

Friday
Saturday
Specialty Classes Available
Spins
Harness/Jumps
Stroking (Int. thru Power)….
Synchronized Skating
Production


Saturday
Saturday
Saturday
Saturday
Tuesday
Additional Skating School Classes are available on Tuesdays, Wednesdays, Fridays and Saturdays.

Classes
Tot Classes (4-5 years)= $228.00
Youth & Adult Classes = $228.00
(Prices are based on a 12 week semester = $19.00 per week)
Prices will be pro-rated at the time of registration.
Skate rental included for all Starter & P/A levels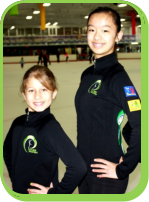 Be part of the
SDIA Figure Skating Team

Skating School Semester Schedule
Tuesday - September 18th thru December 16th, 2023
| Time | Class | Instructor |
| --- | --- | --- |
| 5:00pm | 6-12 Starter | Sarah K/Emma |
| | 6-12 Pre Alpha | Karyl/Melina |
| | 6-12 Alpha | James/Ayane |
| | 6-12 Beta | Clara/Belle |
| | 6-12 Gamma | Kevin/Saya |
| | 6-12 Delta | Airi/Kristiene |
| 5:30pm | Break | |
| 5:35pm | Freestyle 1 | James/Belle |
| | Freestyle 2 | Karyl/Emma |
| | Freestyle 3 | Clara/Melina |
| | Freestyle 4 | Kevin/Airi/Kristiene |
| | Freestyle 5&6 | Sarah K/Ayane |
| | | |
| 6:05pm | Break | |
| 6:10pm | Adult Starter-P/A | Sarah K/Belle/Emma |
| | Adult Alpha-Beta | James/Melina |
| | Adult Gam/Delta | Airi/Kristiene |
| | Adult Freestyle | Kevin/Saya/Ayane |
| | Ad Dance/Moves | Karyl |
Wednesday - September 18th thru December 16th, 2023
| Time | Class | Instructor |
| --- | --- | --- |
| 5:00pm | Tot Starter 4/5 yrs. | Katy/Melina/Lucille |
| | Tot Pre Alpha | Kristin/Ryan |
| | Tot Alpha-Gamma | Janelle/Hannah |
| | 6-12 Starter | Nicole B/Traci/Rachel |
| | 6-12 Pre Alpha | Elaina/Ariana |
| | 6-12 Alpha | Karyl/Kristiene |
| | 6-12 Beta | Geoff |
| 5:30pm | Break | |
| 5:35pm | 6-12 Gamma | Kristin/Melina |
| | 6-12 Delta | Lucille/Rachel |
| | Freestyle 1 | Geoff/Ryan |
| | Freestyle 2 | Elaina/Kristiene |
| | Freestyle 3&4 | Karyl/Hannah |
| | Freestyle 5&6 | Katy |
Friday - September 18th thru December 16th, 2023
| Time | Class | Instructor |
| --- | --- | --- |
| 4:45pm | Ice Resurface | |
| 5:00pm | 6-12 Starter | Anna/Alex |
| | 6-12 Pre Alpha | Lucille/Saya |
| | 6-12 Alpha | Nicole/Sophia |
| | 6-12 Beta | Roberta |
| | 6-12 Gamma | Jonina |
| | 6-12 Delta | Sofia |
| 5:30pm | Break | |
| | Freestyle 1 | Anna/Sofia |
| | Freestyle 2 | Roberta/Alex |
| | Freestyle 3 | Jonina/Sophia |
| | Freestyle 4 | Nicole C |
| | Freestyle 5&6 | Lucille/Saya |
| | Hockey Pwr. Skating | Craig |
Saturday - September 18th thru December 16th, 2023
| Time | Class | Instructor |
| --- | --- | --- |
| 8:25am | Pre-Juv. Synchro 1&2 | Nicole/Victoria B |
| 8:55am | Preliminary Synchro 1&2 | Nicole/Victoria B |
| 9:40am | Ice Resurface & Break | |
| | Freestyle 1&2 | Lucille/Sofia |
| | Freestyle 3 | James |
| | Freestyle 4 | Karyl |
| | Freestyle 5 & 6 | Megan |
| | Aspire Synchro | Nicole/Victoria |
| 10:20am | Break | |
| 10:25am | Harness/Jumps | Jessica/Lucille/Jami |
| | Spins 1 & 2 | Karyl/Megan |
| | Ad. Dance/Moves | James |
| | Learn to Play | Craig |
| 10:55am | Break | |
| 11:00am | Intermediate & Advanced Stroking | Jessica/Jami/Sofia |
| | 6 week Free Learn to Play Hockey | Craig |
| 11:30am | Ice Resurface | |
| 11:40am | 6-12 Pre Alpha | Sofia/Anna/Ella |
| | 6-12 Alpha | Ayane/Lucille/Belle |
| | 6-12 Beta | Airi/Saya |
| | 6-12 Gamma | Jami/Megan/Hannah |
| | 6-12 Delta | Karyl/Nicole C |
| | Ad. P/A - Delta | Jessica/James/Sara |
| 12:10pm | Break | |
| 12:15pm | Tot Starter (4/5 yrs Only) | Kevin/Ryan/Airi/Ella/Lucille |
| | Tot Pre Alpha | Jami/Nicole C/Saya |
| | Tot Alpha/Beta | Ayane/Hannah |
| | 6-12 Starter | Megan/Sofia/Anna/Belle |
| | Adult Starter | Jessica/James/Sara |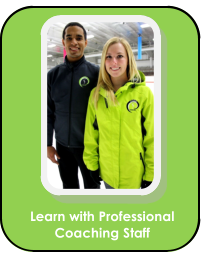 •A Class Lesson Once a Week  – All Skating School classes are 30 min. in length.
•Make-up Classes  – Make up privileges available anytime during the current semester.
•Free Public Sessions  – Students will have unlimited public sessions to practice on each semester.
•Grading –  Students are graded regularly, enabling advancement when necessary.
•Merit Testing  Students receive buttons and ribbons for their skating accomplishments.
•Certificate of Completion –   Presented to all students at the end of their course. They will receive a certificate and instructor recommendation for the next course.
•Recitals –  Recitals are conducted at the end of the semester giving students the opportunity to perform for family and friends.
•Discounts  – Generous Discounts are available during each semester for Military (must show ID in Sports Shop.), Additional family members and Multiple classes